Rent to Own Programs for Tenants Who Want to Be Homeowners in Orlando
Liam Pool
A number of good tenants in Orlando are renting only until they feel financially secure enough to become homeowners. We love these tenants, because they're responsible and reliable. They pay rent on time, take care of the properties they're living in, and remain open and communicative throughout the leasing process and tenancy.
While we hate to lose good tenants, it's always exciting for us when our renters want to become homeowners. When they're ready to move on, we're here to provide resources and support, especially when they're navigating home buying waters for the first time. 
The real estate market in Orlando is extremely competitive right now. For that reason, a rent to buy or rent to own scenario is really what works best for tenants who no longer want to rent but aren't quite ready to qualify for a traditional mortgage. 
Here are some of the best programs that we refer our renters to when they're ready to own something themselves.  
Loan Options for Orlando Renters who Want to Buy
Most homeowners buy their home with a loan. If this is possible for a tenant, it's the easiest and most natural path to homeownership. Every loan is a little bit different.
The FHA loan is usually the go-to funding source for first-time homebuyers. If a tenant wants to buy the home they're renting from their landlord, an FHA loan is possible, but some extra requirements are involved.

Buying a home from a landlord is not a problem in applying for an FHA loan, but those loan rules require a set of documents and extra procedural requirements be met. For example, there is a rule about "identity-of-interest" issues between landlord and tenant.
Identity-of- interest transactions require a 15 percent minimum down payment unless conditions for certain exceptions are met.
This larger down payment requirement is a problem for some borrowers, who appreciate the FHA loan because it's not as strict when it comes to down payment amounts and credit standards. If a tenant wants to buy the property they've been renting using the FHA loan, it's a good idea to try and qualify for one of the exceptions that brings the down payment requirement back to the minimum 3.5 percent. 
Renters who have a healthy savings account and excellent credit are also likely to qualify for a conventional mortgage loan. This loan can be obtained through banks, financial institutions, mortgage brokers, and lenders who work for credit unions and other financial companies. These loans are going to have low interest rates and fee schedules when borrowers can demonstrate that they're a good credit risk.

Typically, a down payment of between 15 and 25 percent is expected, depending on the property value, the borrower, and the amount financed. You'll need to demonstrate job security (usually a record of at least two years in the same place or longer in the same industry). 
A renter who is currently serving in the military or has formerly served may be eligible for a VA loan. It's backed by the U.S. Department of Veterans Affairs (VA) and it can be obtained by working with mortgage brokers and traditional lenders. This type of financing is available to active-duty service members, veterans, and eligible spouses. There's no minimum down payment required and credit scores do not have to be as high as they must be for other types of financing.

Seller Financing of Orlando Properties 
If you've been renting a home out to a tenant for a period of time and that tenant would like to buy it from you but cannot qualify for any of the loans mentioned above, you might want to offer seller financing. You, as the property owner, would finance the purchase of the property until the tenant can qualify for a mortgage and buy the home from you free and clear. 
This type of financing will require you to own your home without a mortgage. You can completely customize the loan terms based on your own needs and the needs of your tenant. This is a type of rent to buy or rent to own scenario that many landlords and tenants are using to transfer ownership of a home that renters are currently living in. 
Rent to Own Programs for Orlando Renters 
Outside of seller financing, there are other ways for tenants to become homeowners through a rent to own or rent to buy program. 
A program like this is a contract where tenants agree to lease a house for a specific time period (months or years) before gaining ownership of that home. Rent is often counted towards equity, which means the property owner holds a designated amount of each rent payment to put towards a down payment. 
The benefit of this program to an Orlando renter is that the buying process is delayed. If a tenant isn't ready to commit to the purchase of a home or their finances are not at the point where they would get approved for a loan, the prospective buyer can still live in the house as a renter until homeownership is possible. 
Some important steps are necessary during this process to ensure the buyer and seller are both protected. Here's what your contract should include if you're one party in such a transaction:
Negotiate the Purchase Price Right Away
The purchase price of the property should be decided before rental payments are accepted. Buyer and seller can base the purchase price on the current home value or the projected home value. 
Setting Aside Rent for Purchase
Tenants will pay a certain amount each month to live in the home and work towards its purchase. Rent will typically be higher than if a purchase option was not in play, especially if part of that rental amount is being used as a credit towards the down payment or equity. 
Decide who is Responsible for Maintenance
In a rent to own situation, tenants might be responsible for some or all of the maintenance costs. Landscaping, pool care, and HOA fees might also be the responsibility of the Orlando tenant. Make sure the contract reflects insurance and property taxes.
Purchase Options Come with Fees
Most rent to buy agreements will come with a one-time option fee in order to establish that the tenant will be able to buy the property from the owner. This is usually a nonrefundable fee, so backing out of the deal will not get a renter their money back. Generally, this is a percentage of the home's purchase price, and sometimes the owner will use the fee towards the down payment.
The contract must reflect how long the lease period lasts and at what point the tenant is required to purchase the home or give up the option. 
Everything is negotiable in these contracts. Make sure you're working with a lawyer who has experience in lease to own or rent to buy properties, whether you're the seller or the buyer. 
Where to Find Rent to Own Opportunities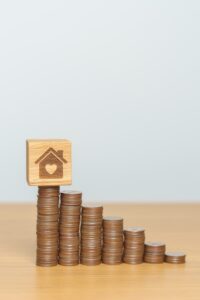 Rent to own homes were once rare, but they have really gained some popularity in recent years, especially as the housing market continues to grow more competitive and pricey. Renters who thought they'd be able to buy soon are finding they're priced out of the market, or their own financial situation isn't as strong as they were hoping it would be when they were ready to buy a home. 
For that reason, there are more opportunities than before. 
Websites exist where sellers list their rent to own opportunities. Tenants can also look for rentals that they love and talk about the option to buy before they agree to rent. Some landlords will be willing to consider it and others will not. Talk to Orlando property managers and real estate agents who have a large professional network. They'll know of landlords who are interested in offloading their property. 
Renters who are working with an Orlando property management company already can find their leasing and management professionals to be a great resource. 
We work with our tenants who want to buy to weigh the pros and cons of any rent to own purchase agreement. We also put our tenants in touch with real estate attorneys to review contracts. Everything needs to be read and considered thoroughly; there are deadlines and obligations that are meaningful and non-negotiable. An attorney can highlight those issues and prepare tenants who are buying. 
Arranging for home inspections is also an important part of what we do. We can have a home inspector check out the home before a tenant agrees to the purchase price or the rent to own contract. 
This is an opportunity that can work well for both sellers and tenants who want to buy. But, it's easy to make a mistake. Contact an Orlando property manager before moving forward. We'd love to help, so don't hesitate to contact us at Homevest Management if you have any questions or need any direction. We provide expert Orlando property management, real estate, property rentals, and HOA management serving all of Central Florida, including Winter Garden, Doctor Phillips, Baldwin Park, Winter Springs, and Windermere.