Is Your Orlando Rental Property Zoned for a Vacation Home? Best Be Sure
Liam Pool
Renting out a short term vacation home might seem ideal. This is Orlando, after all, and tourists swarm into the city all year long, visiting theme parks and other local attractions. 
Don't rush into an Airbnb listing just yet. You actually have to make sure your property is zoned to be a vacation home, and many owners quickly find out that they're violating local land development codes and city ordinances by renting out their homes in the short term. If your property is in an HOA, you cannot rent a home in the short term. Most associations that allow rentals require the lease agreement to be for at least the length of one year.
Renting out your property for the long term is far more stable and even more profitable. Especially when you work with a professional Orlando property management company like Homevest. 
Reliable, Well-Screened Orlando Tenants 
The best reason to rent out a long term rental home instead of a short term vacation property is that you can count on having stable and well-screened tenants. When someone stays at an Airbnb for a few days or weeks, they aren't subject to a screening process. You're agreeing to rent your property without knowing anything about that person.
Your long term tenants will be screened for credit, income, and prior rental history. You'll be able to collect a security deposit in case rent isn't paid or property damage is left behind. These are not resources that short term vacation owners have.
The consistency of your rental income with a long term lease will ensure that tenants are in place for a year or longer. You can budget more accurately when you know exactly how much income you can expect in an annual period. You have stable rental income, planned expenses, and a strategic investment plan moving forward. 
Earn Consistent Rent with Long Term Tenants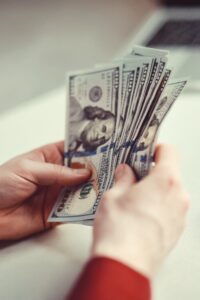 You also have the potential to earn more money in the long term with a stable tenant and a lease that's at least 12 months long.  Your ROI is always going to be impacted by rising rental income and lower maintenance costs. Unless there's an emergency repair that's needed, your maintenance and cleaning expenses are preventative and routine. You won't have to do a deep clean every few days, weeks, or months between guests. 
There's no vacancy risk with your long term rental property. Occupancy will not be seasonal, and you won't have to worry about how to keep the property maintained and secure when tenants aren't there.
You'll also have fewer expenses. Tenants are typically responsible for utilities when they rent a long term home, for example. You won't have to provide furniture. There's no need to outfit the home with linens, cookware, and other essentials the way you would have to with a short term rental.
We are happy to talk more about the legalities involved in short term vacation properties versus the benefits of a long term rental. Contact us at Homevest Management to learn more.
Our team provides expert Orlando property management, real estate, property rentals, and HOA management. We serve all of central Florida, including Winter Garden, Doctor Phillips, Baldwin Park, Winter Springs, and Windermere.