We Lead in Orlando Property Management and Real Estate Services!

Get more information about our services today…
Homevest is
Your Friend in
the right choice for
Central Florida's
Real Estate and Property Management
Our focus is providing our clients with personal and professional experience. Whether buying, selling or renting you've got a friend in Real Estate.
---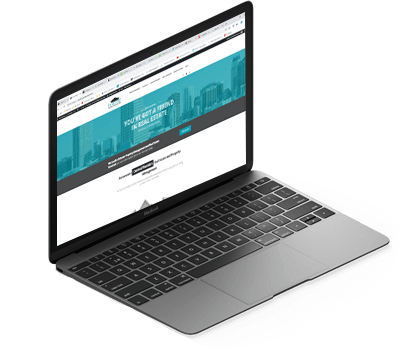 About us
Our 25+ years of experience combined with the support of our dedicated and passionate staff, help deliver an exceptional experience. Whether that experience is renting your home, selling or becoming one of our residents, you can be sure you are provided with professional service and personal attention.
If you are interested in property management services in Orlando, Winter Park, Maitland, Baldwin Park, Lake Mary, Oviedo, Longwood, Winter Springs, Winter Garden, Windermere and surrounding areas  – check out our services page.
---
Office Locations
As demand grows as do we. We are proud to (officially) open the doors to our Winter Garden office, minutes from Plant Street. You can also find Our main office location can conveniently located just outside of the Downtown Orlando area.Both offices provide the necessary tools to our Agents so they may provide the exceptional service their Clients deserve. Stop by either location today.
We proudly serve Orange County, Seminole County, Volusia County, Osceola County and Lake County.
---
We're not the only ones
happy
overjoyed
excited
about Homevest...
Thousands of customers of all over Central Florida and beyond use our services.
See what our Clients say
I have been completed delighted with the quality , service, value and follow through of this fine company! Many years in our relationship and they never fail to do the right thing. From Justin to Joanne to Rosa to Liam and Kristhal…all professional and expert in their areas of responsibility. They manage properties for me on both the residential and commercial side…all with consistent excellence. I am always happy to recommend their company as I've never been exposed to a finer organization in this line of work.
Joanne Bracero managed a rental property from summer of 2012 until fall of 2018 and did an outstanding job. Tenants were excellent and had no problems. During a difficult time for me, Joanne sold both the rental and residence. Got a great price for both. She is very professional yet caring agent. She did whatever needed to be done. Communication excellent. Quickly returned calls or emails. If she said she was going to do something, she did it! I am grateful for the great job she did for me during a difficult time.
I contacted Rosa Vazquez, at Homevest Management, about an apartment rental back in November 2018 and explained that I needed to secure a rental within the next few days. Even though it was late in the afternoon, Rosa drove across town to show me the Condo that I was interested in and the rest, as they say, is history. I've been very happy with Rosa and her team. Although my requests have been few, the response to my requests have been prompt and highly professional. I look forward to a long relationship with Homevest Management.
Homevest has been friendly and helpful throughout the whole experience. They are pretty quick to respond and send help with maintenance around the house when needed. Very much appreciated