Who's Responsible for What in an Orlando Rental Property: Landlord or Tenant?
Liam Pool
Depending on your own personal experience, you may have expectations or assumptions about what you're responsible for in a rental property and what your tenant will be required to cover. At Homevest, we work with a lot of investors from overseas who live in countries where tenants typically take care of everything, even the maintenance of a furnace or cooling system. Things are a little different in the U.S.
What you'll find is that generally speaking, landlords in Orlando are required to provide a safe, habitable, and functioning home. Tenants are required to maintain that home and to pay for anything that they've damaged.
Every situation is unique, but we're looking at some commonalities in today's Orlando property management blog.
Orlando Landlord Responsibilities and Concerns
As a landlord, your job is to ensure the property is safe, secure, and ready to be occupied by your tenant. You're also responsible for the general maintenance of the home, meaning you will be financially responsible for systems such as electric, air conditioning, appliances, and plumbing. This does not mean you're required to pay the electric bills and the water bills, but you do have to make sure the outlets and the faucets work.
You are also responsible for collecting rent, holding the tenant accountable to the lease terms, and following up on any maintenance or repair requests that your tenants make. You have to keep careful accounting records, and in Florida, you're required to track the security deposit and any interest it earns. You then have to return the deposit within the legal timeframe at the end of the lease term.
Orlando landlords will be expected to make repairs and do some cleaning between tenants. This does not mean you need to replace the carpet after every tenant. You can give it a deep steam cleaning if it's still in good shape. Rely on your property managers to make decisions and recommendations concerning upgrades, updates, and replacements. If a dishwasher has broken three times in the last two years, it might be best to replace it rather than repair it. This will be your responsibility as the property owner.
Orlando Tenant Responsibilities and Expectations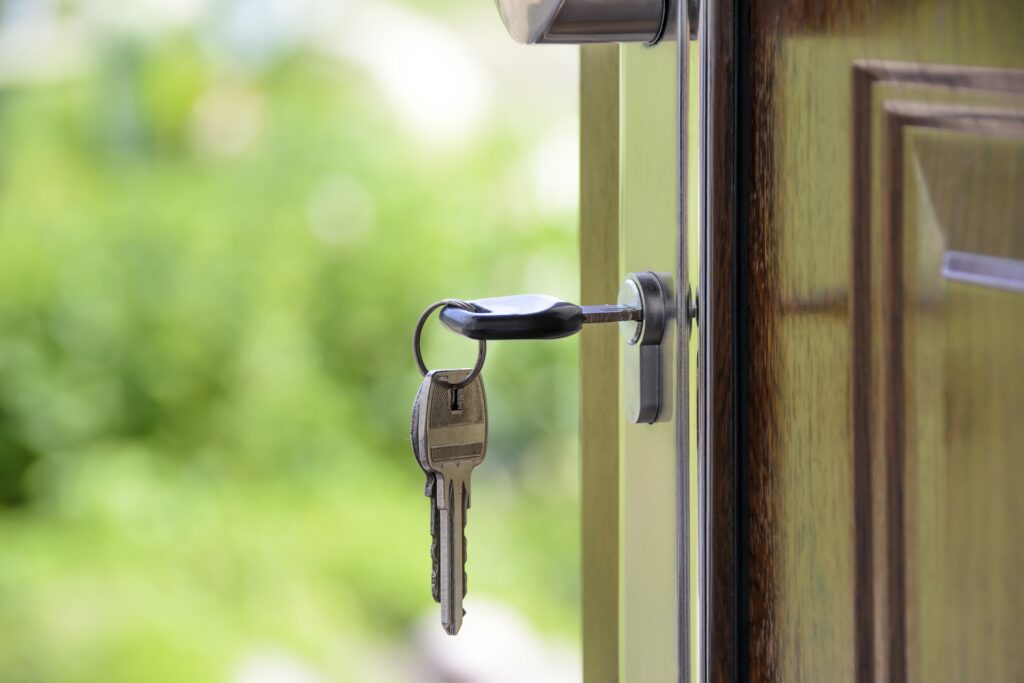 Tenants are responsible for paying rent on time and in accordance with your rent collection policy. They're also responsible for paying any utilities and setting up accounts in their own name unless otherwise stipulated in the lease. Depending on your property and your preferences, tenants may be responsible for mowing the lawn or taking care of the pool, if you have one. If your rental property is in an HOA, your tenant must also follow any of the rules and regulations of that association.
While landlords are responsible for maintaining the home, you can expect your tenants to be tasked with taking care of minor things like replacing toilet flappers and light bulbs and changing air filters. They are also responsible for fixing anything that they or their guests damage. If the tenant causes a toilet to overflow by flushing a non-flushable item, that's the tenant's financial responsibility. It a tenant's child breaks a window by throwing a baseball through it, the tenant is responsible for fixing it.
Make sure your lease agreement is clear on what the tenant is responsible for in terms of maintenance and what the landlord will cover. A strong lease agreement and a proactive management team will be your best resources when deciding on responsibilities and expectations. If you'd like some help, contact us at Homevest. We provide expert Orlando property management, real estate, property rentals, and HOA management serving all of Central Florida, including Winter Garden, Doctor Phillips, Baldwin Park, Winter Springs, and Windermere.