What Is the Current State of Orlando's Rental and Real Estate Market?
Liam Pool
If you're interested in the Orlando real estate market, you'll need some serious strategy in place, a sound financial plan, and a very thick skin. Demand is high and supply is low. Buyers are making offers that stretch beyond the asking price, investors are paying in cash, and the competitive spirit is leading to less-than-ideal conditions such as a trend in waiving home inspections. 
The rental market is also strong for investors. Tenants remain well-qualified and eager to rent maintained homes. Rental values are increasing and most of a landlord's competition is coming from new construction multi-family buildings and apartment communities. 
Orlando's Real Estate Market
Population growth and a sound job market are driving Orlando's popularity. 
A lot of people moved to Florida during the pandemic. This has traditionally been a popular move since there are lower taxes and living costs in Florida compared to northern states. It took on a new popularity over 2020, when people wanted to flee more restrictive states for a place like Florida, where restaurants and beaches remained open.
Investors have always found Orlando to be a hot market thanks to its tourism. The economy has diversified to include tech companies, healthcare businesses, and one of the largest research sectors in the U.S. 
Economic growth in and around Orlando has shattered many records, even over the last year and a half. People are moving to Orlando in larger numbers than ever, and many of them want to buy property or invest. New construction developments have been working hard to keep up with demand, but it seems houses cannot be built fast enough.
Orlando's Rental Market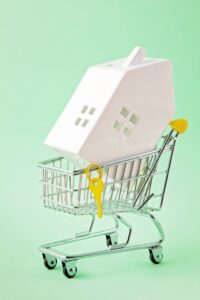 Orlando is one of the best markets in the country to buy rental property. That's because the rental market is so strong and incredibly profitable. 
If you're looking for cash flow, affordable property prices, a thriving job market, and a growing population, Orlando is the place you want to invest.
There's a trend in short-term vacation rentals that fits the Orlando market perfectly. If you want to rent a home out for part of the year and use it yourself for a few weeks or months out of the year, this is the place to do it. There are also plenty of long-term renters looking for well-maintained rental homes in Orlando and the surrounding communities. 
Rents are rising, providing consistent income and increasing long-term ROI. About half the homes in Orlando are rental homes.  
Whether you are trying to decide how to maximize your current portfolio or you're interested in beginning a real estate investment career, make sure you're surrounding yourself with experts in the local market. 
We can help. Contact us at Homevest Management to talk more about the real estate market in Orlando and the rental market specifically. We provide expert Orlando property management, real estate, property rentals, and HOA management. We serve all of central Florida, including Winter Garden, Doctor Phillips, Baldwin Park, Winter Springs, and Windermere.