The Investor's Guide to Diversifying Your Portfolio | Orlando Property Investment
Liam Pool
Diversifying a portfolio is an excellent way to protect yourself and limit risk. It's also a good idea to diversify when you're focused on protecting your wealth and earning more on the real estate investments you're making. 
The process of creating diversity within your portfolio means different things to different investors. For some, it might mean combining both single-family homes and multi-family properties. Others will think it's better to stick with what you know but diversify the way you finance rental property acquisitions. Especially in this market, maybe you'll diversify by paying cash instead of getting a loan. 
Creating a diversified portfolio is one of the best ways to minimize risks and increase long term returns. The best ways to diversify is by changing up the markets you choose to invest in, and experimenting with different types of real estate assets. 
Invest in a New Market
Changing geography can be one interesting way to diversify. You don't have to live in the market that you're investing in. Orlando has always been a strong market for rental investors, and it's getting even hotter. If you happen to be an investor in Miami or New York or even overseas, properties in a market like Orlando can provide a lot of growth and opportunity. 
You don't have to focus on a single market. In fact, if you're trying to grow your portfolio, it would be silly not to branch out. Keeping all of your real estate investments in a single market isn't as safe as it may feel. In fact, it creates some extra risk. If the economy in that one area takes a dive or the major employer goes out of business, your real estate is at risk. You won't earn as much and your asset won't be worth what it once was.   
Diversifying the geography of your real estate portfolio is important because you're exposed to the dealings of each market. Diversify into new markets and different locations so you don't have to rely on the strength of a single area.  
Diversifying Real Estate Class 
You can also think about investing in diverse asset classes. A diverse real estate portfolio will include a mix of residential units, including single-family properties and multi-family properties. Maybe you'll think about trying a commercial investment or two. Think about buying an office building now that people are getting back to work post-pandemic, or perhaps a retail space. This can increase your potential for great cash flow. There's typically less competition in the market as well. 
This might feel risky, especially if you're a new investor. If you've only ever invested in residential real estate, making a commercial purchase can seem a bit uncertain. If you never thought beyond the single-family home market, buying a small apartment building might seem foreign. It's easy to stick with what you know, but if you're willing to step outside your comfort zone, it can help you earn more on your real estate investments. 
Explore New Financing Options
Another great way to diversify your real estate portfolio is by experimenting with your financing options. Many investors pay in cash when they can, and some investors still prefer to take a traditional mortgage. 
You might find you can get a better deal if you try owner financing. You usually won't need a large down payment, and if you structure the deal so that you're primarily or completely paying the principal, you'll find your cash flow and your ROI can improve quickly. You can also use a platform like the 1031 exchange to diversify. This is a great idea for deferring taxes and acquiring new properties.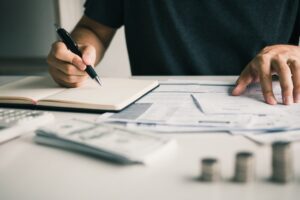 We can help you breathe new life into your real estate portfolio. Contact us at Homevest Management to talk more about where you should invest next. We provide expert Orlando property management, real estate, property rentals, and HOA management. We serve all of central Florida, including Winter Garden, Doctor Phillips, Baldwin Park, Winter Springs, and Windermere.
En France, seuls les médicaments délivrés sans ordonnance sont autorisés à la vente en ligne. Cela correspond à 4000 produits dont l`Agence du médicament (ANSM) estime qu`ils peuvent être utilisés sans intervention d`un médecin pour le diagnostic, l`initiation ou la surveillance d`un traitement. Les sites Internet vendant des médicaments doivent obligatoirement s`appuyer sur une pharmacie pharmacie-pilule.com ayant pignon sur rue en France. Le gérant de l`officine qui souhaite créer un site d`e-commerce doit en demander l`autorisation au directeur de l`Agence régionale de santé (ARS) compétente.