Commercial Real Estate: What Every Orlando Investor Needs to Know
Liam Pool
Commercial real estate typically includes retail stores, restaurants, shopping malls, and warehouses or industrial spaces. It can also include apartment buildings. Traditionally, investing in commercial real estate has been a great way to increase cash flow, reduce expenses, and diversify an investment portfolio.
With so many options and strategies, investors are smart to look at commercial opportunities. Here's what you need to know as an Orlando investor who is considering this type of property.

The State of Commercial Real Estate in Orlando
Offices, hotels, retail stores, and other commercial real estate investments did suffer quite a bit during the COVID-19 pandemic in 2020 – more so than the residential real estate sector. However, Florida managed to stay open for most of the pandemic year. Restaurants and stores still welcomed customers with the proper precautions in place. A full recovery is expected this year, and the Orlando real estate market will easily recover any commercial losses from the previous year.
Keeping the pandemic in mind is important when you're preparing to invest, however. For example, the demands of commercial tenants have changed. There's now a huge demand for health-related amenities inside of commercial properties, such as new ventilation systems. This will require some flexibility from owners, but it will also allow you to raise commercial rents.
Commercial Real Estate Can Generate Higher Income
Commercial properties generally offer a better return on investment (experts average 6 to 12 percent), especially compared to residential single-family homes (experts average 1 to 4 percent). There's a much lower vacancy risk with commercial real estate, and you can often rent out more units per property.
Another feature that impacts profitability is that commercial leases are generally longer than those found in residential real estate. This means that commercial real estate owners have to deal with far less tenant turnover.
There's consistent rental income with commercial properties because those lease periods are longer. The economy of scale is also bent in the owner's favor. You'll multiply your income streams more quickly and you'll spend less on a per-unit basis.
Triple Net Lease Agreements
One thing that's unique to commercial rental properties, particularly office buildings and industrial or warehouse space is that you'll be able to offer your tenants a Triple Net Lease. What does this doe? It provides a lower level of out-of-pocket expenses for the owner. Under this type of lease agreement, commercial tenants pay the building's real estate taxes, property insurance, and maintenance costs. This is a huge benefit to commercial owners.
How to Get Started with Orlando Commercial Real Estate Investing
Do your homework.
If you're new to commercial real estate investing, your first step needs to be education and due diligence.
Learn the systems and process of commercial investing, surround yourself with experts, and analyze the opportunities available in the current market. Find out about funding, which can be more complicated that traditional mortgages used for single-family homes and other residential properties.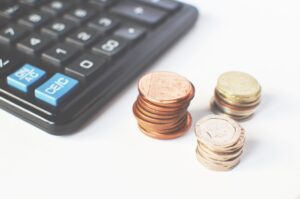 We can help you get started. Contact us at Homevest Management to talk more about how to invest in commercial properties in Orlando. We provide expert Orlando property management, real estate, property rentals, and HOA management. We serve all of central Florida, including Winter Garden, Doctor Phillips, Baldwin Park, Winter Springs, and Windermere.