Homevest: Your Trusted Friend in Orlando Real Estate
Liam Pool
With all of the property management companies in Orlando vying for your business, why should you work with Homevest Management? 
There are dozens of good reasons to choose us when you're looking for a full-service real estate partner you can trust. 
Let's explore why you should be working with us.
All Your Orlando Real Estate Needs in One Company
A lot of property managers talk about full-service management. We embody full-service management, and we extend our comprehensive services even beyond leasing, managing, and maintaining your rental property. 
We also help with sales. We work with residential as well as commercial properties. We can help with HOA management. 
Our team is a full-service brokerage. Everything you need is right here, whether you're looking for the right investment opportunity, preparing a home for the Orlando rental market, or trying to decide whether it's the right time for a 1031 exchange. 
Why do we do all of this instead of focusing on just one area, as so many real estate companies do?
Because we have the talent and we also have more than 25 years of experience buying, selling, and managing real estate in Orlando and the surrounding central Florida areas. This experience, combined with the support of our dedicated and passionate staff, allows us to deliver an exceptional experience. 
We love everything about real estate, and we know that your experience as an investor doesn't start when you rent out a home. We know that you need some property management help even as you're buying. You need a broker you can trust – a friend who wants you to succeed. 
That's us.
Flat and Fair Orlando Property Management Fee Structure
With inflation driving up prices and everything costing more than you expect it to, the last thing you need is a surprise when it comes to paying your property management fees. 
We don't like surprises either, and that's why we offer our owners a flat fee. 
Homevest Management stands apart from other central Florida property management companies because we provide one flat fee – $99 per month for property management! We believe efficiency and professionalism shouldn't come with a high price tag. We offer our clients a low, flat monthly fee that allows you to maximize what you earn on your investments. 
With our flat management fee, you get:
Highly experienced staff specializing in residential property management

Efficient collection of rent

Direct deposit of your funds to your bank account

Online account for viewing your recent transactions, monthly statements, copies of invoices and more

Year-end summary statement and tax information

Members of the National Association of Residential Property Managers

Guaranteed satisfaction with our services
Our leasing fees are also competitive and reasonable. We charge a leasing fee that's 75 percent of the first month's rent. For that, you get: 
Aggressive multi-platform marketing and advertising  at no additional cost to you

Licensed Property Managers personally show your property

Resident screening that includes checking credit history, criminal backgrounds, and past evictions. We verify employment and rental history. 
Some of the owners we work with want a little more than the full-service management we provide. To meet their needs, we also offer additional services for an additional cost. This might be eviction protection, market analyses when you're thinking about buying or selling, insurance claims management, and collection services. 
Pay for what you want – whether it's the $99 flat fee or all the optional upgrades. 
You won't find better value or service.
Customer Service and Communication
Another great reason to work with us is that you know exactly who you're talking to. 
And so do we. 
At Homevest Management, we get to know our owners and our tenants. We understand the importance of personal relationships and transparent communication. We provide personal service because it's what our owners and tenants expect. Our company is not so small that we lack the resources and capacity to effectively lease, manage, and maintain your home. And, we're not so large that we can't possibly get to know the unique needs of all our owners and their investments. 
Exceptional customer service is at the heart of what we do. This extends to the tenants we work with. Your tenants are your customers. They're paying rent. They're helping us take care of the home. IN our experience, happy tenants lead to better investment experiences. They're more likely to pay rent on time, they're more likely to follow the lease terms, and there's a good chance they'll renew their lease agreement year after year. 
Tenant retention helps you earn more. It reduces vacancy and turnover costs. It's a priority for us to develop professional, respectful relationships with our residents even as we hold them accountable. 
We say what we mean and we mean what we say. It's that simple. You can expect our communication to be responsive. You can expect us to be available and accessible when you need us.
Orlando Real Estate and Property Management Experience
We have been living and working in central Florida since 1994. That means something because property management is not only a relationship based business, it's also a local business. 
You can't get the same service from a large franchise that's based somewhere else. When you work with local property managers who understand the nuances of each neighborhood in your city, you're getting more experience and more value. 
Our company has decades of experience in: 
This sets us up to provide a unique array of services. Our property management solutions are better because we have seen and done it all. If you are having a problem, we have probably solved it for other clients in the past.  
Understanding the local rental market allows our leasing staff to set accurate and profitable rental rates. We are able to conduct a thorough market study in order to set a rental price for your property. This ensures you achieve the perfect balance between maximizing monthly income and maintaining a low vacancy rate. We will also market your property expertly. Our team understands the importance of crafting compelling advertising.
You can't expect good results if you work with a management team that doesn't have a lot of experience managing properties like yours. If all of your investments are in HOA neighborhoods but your property manager has never worked with HOA leadership, you'll likely be at a huge disadvantage. 
We invite you to leverage our experience and our expertise when it comes to buying, selling, and managing Orlando rental homes. 
Investing in Property Management Technology
We talk a lot about the personal service we provide because we're proud of what we do and how we do it. 
That doesn't mean we don't look for ways to increase productivity, efficiency, and satisfaction. We use the latest technology and invest in software and platforms that help us do our job better. This willingness to adapt and work with the best available technology allows us to effectively market and manage your assets. The robust online capabilities at Homevest Management means you have on-demand access to: 
Lease agreements

Rental income statements

Financial statements

Monthly summaries

Maintenance invoices

Lease renewal documents 
It also means you can make and receive payments from your mobile-friendly Owner Portal.
Tenants also love the technology we provide. It's secure and convenient for them to submit maintenance requests directly from their online portals. They can also pay rent online. We've found that inviting online payments leads to more on-time payments. There's less worry for you.
The property management technology we use allows us to lease, manage, and maintain your home with fewer mistakes, more transparency, and better efficiency. Everything that can be automated is automated, and that leaves us more time to communicate and get to know the needs of your tenants and the goals of your investment plans.
Property Management Systems and Processes
When you work with us at Homevest Management, you get the tools and resources that other management companies cannot provide. 
Our procedures keep everything consistent, on-time, and error-free. We have a documented system for everything you might need, whether it's rent collection, marketing, security deposits, or emergency maintenance. We take care of storm preparation and we make recommendations about improvements and upgrades that might raise your rental value. 
There's a process in place for every potential situation, and we're constantly improving those processes. 
We know it can be challenging to find the right property management company for you. We'd love to offer you our services because we know you'll be impressed with what we can provide. Check out some of our competition and then come and talk to us at Homevest Management. We're confident that our experience, our service, and our competitive pricing will tell you everything you need to know.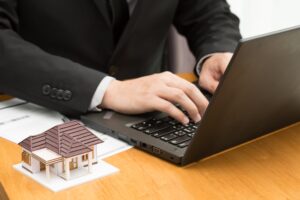 We provide expert Orlando property management, real estate, property rentals, and HOA management, serving all of Central Florida, including Winter Garden, Doctor Phillips, Baldwin Park, Winter Springs, and Windermere.