Why Choosing a Strong Orlando Property Management Team Benefits You
Liam Pool
At Homevest Management, we have a team of strong property managers who are talented, knowledgeable, and responsive. They're backed up by an even stronger administrative support team that helps to serve the needs of all our owners and tenants.
Working with a strong Orlando property management team will provide you with peace of mind and better profits. You need partners who can collect rent, enforce the lease, make smart recommendations, and work well with you, your tenants, and the vendors in their professional network.
Here are some additional things you should look for when you're hiring a strong property management team in Orlando.

Consistent Property Management Systems
Explore the systems a management company has in place. This goes beyond the latest and greatest property management software. You will want to know how they handle all the functions of their office and what they do to respond to tenants and owners. You'll want to know how rent is collected and whether there are statements available online or if you have to wait for them to be generated monthly.
A strong property manager will have very streamlined systems, and those systems should be easily explained.
Communication and Transparency
A strong property manager also communicates well. This is where a reliable support system comes in handy. If your property manager is out supervising maintenance work or showing a vacant home, you want to know someone will be available to answer your call and provide solutions to your problems.
Make sure you get enough communication from your property managers. You shouldn't expect to hear from them every week, but you don't want to chase them down when you're looking for help. You should have access to an online portal where you can access information and send messages.
Understanding Local, State, and Federal Laws
Your property manager needs to protect you from costly legal mistakes and tenant lawsuits. Fair housing laws are serious and complex. Your property manager must know the difference between a pet and a service animal and how to screen and place tenants without considering things like race, religion, and familial status. A strong management team keeps you compliant.
Strong Property Management Experience
You want your property manager to have experience in the industry and in the local Orlando rental market. Find out if they belong to professional associations such as the National Association of Residential Property Managers (NARPM). Experience like this not only ensures that your leasing, management, and maintenance needs will be expertly taken care of – it also tells you that your management company understands the industry's best practices and brings some of the most efficient procedures and best technology to the management of your Orlando rental properties.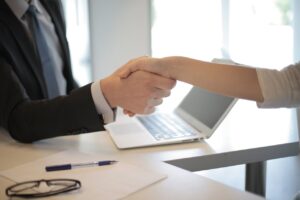 Property management is essential to a positive and profitable rental experience. But, you need to hire the right management team. Contact us at Homevest Management to talk more about the strength of our systems and our talented team. We provide expert Orlando property management, real estate, property rentals, and HOA management. We serve all of central Florida, including Winter Garden, Doctor Phillips, Baldwin Park, Winter Springs, and Windermere.