Rental Applications that Stand Out to Orlando Property Managers | Advice to Tenants
Liam Pool
If you're a tenant looking for an Orlando home to rent, you've probably noticed that the market is pretty competitive. A lot of well-qualified tenants are struggling to find a place to live, thanks to low inventory. Prices are higher than a lot of tenants expect. It feels like a bit of a rat race out there. 
A lot of renters are looking for well-maintained homes in desirable locations, and when you submit an application to a landlord or a property manager, yours is likely not the only application they're considering. 
How can you stand out to those property managers in Orlando when they're reviewing your application? What will make them choose you? 
We're sharing some of our best advice to tenants who are looking for a competitive advantage. In a normal rental market, this would simply be some good information to have. In a rental market like this one, it's vital for you to present a complete and attention-grabbing application package so that you get to live in the property you want. 
Rental Criteria: Why We Choose Who We Choose 
When you express interest in a property and go to see it, talk to the property manager about the standard rental criteria that they have for tenants. Most management companies will have a written set of standards that must be met before you're approved for a property. When you have the opportunity to review those standards, you'll know early enough whether or not you have the credentials to be selected. 
Decide whether you have a high chance of acceptance before you apply. If the rent is too high and you don't think you earn enough or pets aren't permitted but you're thinking it will be easy enough to sneak in your kitten – don't bother applying. Take those standards seriously and save yourself some time and money by only applying to those homes that you think would be a good fit based on the rental criteria you're provided. 
Standard qualifying rental criteria is established and documented for a number of reasons. First, it tells tenants what we're looking for in our next resident. Second, it saves unqualified tenants time and money. Finally, it protects us and you from treating applications differently. Fair housing laws require us to evaluate every application in exactly the same way. With our qualifying rental criteria, we can do that.
Orlando Tenant Selection: How to Stand Out
Fill out your application in its entirely. You don't want to have a property manager chasing down missing documents or reminding you to sign and initial certain pages. Most management companies will provide an electronic application, which you can conveniently and securely complete and submit online. 
Don't skip over sections and don't leave lines blank. With so many applications rolling in, landlords and property managers are unlikely to bother screening an incomplete application. 
Upload your supporting documents as well. The application asks for proof of income and identification. Make sure you're able to provide that before you begin the application process. 
Once the application is signed, completed, and submitted, we'll evaluate it against our standard rental criteria. Here's what most property managers in Orlando will be looking for during the screening process:
This is perhaps the most important factor in whether or not you'll be approved for a property. We want to make sure you can afford the rent every month. So, we'll look at what you earn and we'll ask for proof that you earn what you say you earn. That could be a few pay stubs from your employer, a bank statement that shows deposits, or tax forms that indicate how much you earn in a given year. 
Rents are higher than they were a year or two ago. If you're applying with a spouse, partner, or roommate, we'll consider everyone's income when we make our decision. Industry standards look for the equivalent of three month's rent when measuring income against the cost of a property. 
Not sure you earn enough or you're calculating the income to rent ratio correctly? Talk to the property manager before you apply. 
We know your credit score doesn't define you, and we don't focus on one specific score that we're looking for. Some property managers might have a score cut-off, so you'll want to be mindful of what your score is and whether it will qualify you for a home. 
More important than the score for us is your overall credit report. We're looking at how you handle debt and whether you pay your bills on time. Especially interesting to us are your housing-related accounts. We don't want to see a history of eviction or any indication that you might owe former landlords money. We don't want to see utility accounts that are in collections. 
Maybe you have negative credit but you also have a record of being a good tenant. We know that even good tenants run into financial problems. So, if your credit is not great but everything else checks out, we may rely on the full background check and focus on your rental history. Then, we may require a double deposit before we approve you for a property and sign a lease agreement. 
National Background Check
In your application, you'll give us permission to conduct a national background check. This is for the protection of all our tenants, their neighbors, our property owners, and our rental properties. We won't rent to anyone with a history of violent behavior or felony convictions. We'll look for past evictions as well. 
Each tenant application is considered based on the completion of a successful background check. We'll ask you to submit that employment and income verification, which is usually two pay stubs. We'll also ask for a copy of your driver's license so we can verify your identity. 
If you want to stand out while applying for an Orlando rental home, have all of these things ready when you apply. Make sure you understand the rental criteria, and always ask any questions that you may have before you apply. 
How to be a Good Tenant in Orlando
Once you're approved for the rental property you want, you'll need to make sure you develop a good relationship with your Orlando property manager. This will lead to a good rental experience and the likelihood that you'll be offered a lease renewal at the end of the tenancy. 
Good tenants are always in high demand, even in competitive rental markets like this one. 
Here are some ways to stand out as a great tenant once you've moved in.  
Make Sure you Understand the Lease Agreement
The lease agreement will be the first place you turn when you have a question or you want to check whether something is your responsibility or your landlord's. Make sure you read through it carefully. It's probably long and detailed, but that's for your own protection. Check out specific parts of the lease that will apply to you, such as the rules and the rent collection policy. If you have a pet, make sure you're familiar with our pet policy. Ask us any questions you have if you're not clear about something in the lease. We're always happy to talk you through it.
Your first responsibility as a good tenant is to pay rent on time every month. You don't want to field phone calls from your property manager asking when it will be paid. Make sure your payment will clear on the date that it's due. Check your lease for any late fees or grace periods. If you're going to be a day or two late or you had a financial emergency and you need a little more time – reach out to your landlord or property manager immediately. You don't want to avoid our calls and questions. 
Communicate and be Responsive 
Good tenants are excellent communicators. If you need help with something related to the property or the community, speak up. If you moved in without any pets but you'd like to adopt a dog, talk to your property manager before doing it. It's always better to talk things out. Be responsive and accessible when your management company is trying to get in touch with you. Good communication leads to good rental experiences. 
Be Proactive with Maintenance
While you may think your property manager doesn't want to be bothered with maintenance requests, it's actually much better for us and for you when you report maintenance issues as soon as they occur. Don't put this off. If something is leaking or dripping or malfunctioning, submit a maintenance request. Make sure you know how to reach us if there's an emergency, and be flexible about repair people coming to take care of the issue. 
Finding a good tenant is a priority for every Orlando property manager. As a renter, you want to make sure you're a good candidate for your dream home. 
If you'd like to learn more about what we look for in a tenant, please contact us at Homevest Management. We'd also be happy to help you find your next rental property if you're in the market.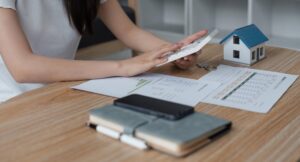 We provide expert Orlando property management, real estate, property rentals, and HOA management, serving all of Central Florida, including Winter Garden, Doctor Phillips, Baldwin Park, Winter Springs, and Windermere.