What Every Orlando Landlord Should Consider When Selecting a Vendor
Liam Pool
One of the best reasons to work with an Orlando property management company is that you will have access to their network of preferred vendors and contractors.
Finding a vendor you can trust isn't easy. You want someone who will do good work, respond to your needs quickly, and provide affordable, cost-effective rates that are competitive and reasonable.
Property managers know how much things should cost when a repair is needed at your property. We work with plumbers, electricians, roofers, HVAC techs, cleaners, and handymen who give us discounts because of the volume of work we provide.
We have great vendor relationships and appreciate our favorable pricing.
If you're trying to find a vendor for your Orlando rental property, make sure you're screening them carefully and comparing value as well as cost.

Licensed and Insured Professionals for General and Specialty Maintenance
Some repairs are simple and won't require a specialty contractor. You'll want a good handyman in your network who can take care of patching a hole in the drywall or resetting a clogged garbage disposal. Make sure you know someone who can respond quickly and take care of the basic repairs needed from time to time. There's no need to overpay for an easy fix like this. For more complicated projects, an expert plumber, electrician, or other specialty contractors would be required. This applies to anywhere in the world, whether that be an Electrician Parkdale company or a company based in Orlando, landlords need to make sure that they are giving their tenants the best service and are getting issues sorted out quickly.
No matter the nature of the maintenance, always work with providers who are licensed and insured. It ensures a high standard of workmanship, and it allows you to hold your vendors accountable for the repairs they make. Most importantly, it protects you against liability.
Screening Orlando Vendors and Contractors
You screen your tenants carefully because you want to protect your property. This is the same reason to screen your vendors and contractors. These professionals represent you when they're dealing with your tenants, so if they're rude or dangerous or unpleasant, your tenants will have an unfavorable impression of how you handle maintenance and repairs.
Talk to current and former customers and investigate their online reviews. Visit their website and see if they have any guarantees. Take your time getting to know your potential vendors and make sure you and your property will be a priority for them, whether you have a routine repair or an emergency.
Avoiding Home Warranty Companies
A lot of landlords ask whether a home warranty is a good investment. We understand the inclination; warranties are sold as a promise that repairs and replacements will be paid for.
However, it doesn't always work that way.
We have found that working with a home warranty company can be frustrating and time consuming. They don't act with a sense of urgency, and it can often be days before they'll even send someone out to assess a repair that's needed. Then, they have to report back to the warranty company before they can even do the work.
This excessive timeline is hard to work around when you're renting out a property. Tenants expect things to be repaired right away, and you have a responsibility to provide a safe and habitable home. The vendors home warranty companies use aren't always the best, and we have found that the service provided is never as good as it is with our own vendors.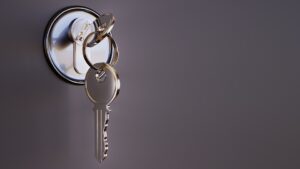 We recommend that you avoid home warranties. It's better to have a great Orlando property management company with a good network of vendors protecting the condition of your property and serving your tenants well. If you'd like to hear more about how we achieve this, please contact us at Homevest Management. We provide expert Orlando property management, real estate, property rentals, and HOA management. We serve all of central Florida, including Winter Garden, Doctor Phillips, Baldwin Park, Winter Springs, and Windermere.