How Has Covid-19 Impacted Commercial Real Estate? Orlando Property Management Expert Explains
Liam Pool
No one in real estate investing really knew what to expect when COVID-19 changed the economic landscape for the entire country in early 2020. Now that things are looking up, with lower rates of infection and more vaccines available, we're taking a clear look at the damage as well as the opportunities that were left in the wake of this pandemic. 
The residential real estate market remained stable. However, things were different on the commercial side. Orlando relies on tourism. That slowed down tremendously over the last year, but it didn't come to a full stop. The state of Florida, compared to other states, remained open. Businesses suffered, but not to the extent that they might have if restaurants and theme parks remained completely closed. 
Here's what the pandemic has meant for commercial real estate in Orlando.
Commercial Real Estate in Orlando and Losses
Offices, hotels, retail stores, and other commercial real estate investments did take a pretty large hit during the pandemic. Certain investment types fared better than others. And while the pandemic isn't over, Orlando has begun bouncing back nicely. Many of our local commercial real estate investors are feeling good about the rest of the year and how their properties will perform. 
If your commercial investments are mostly retail stores or strip malls, you hopefully weathered the storm. There were a lot of bankruptcies in this sector and most consumers turned to online shopping. While retail investments have always been reliable in the past, the online shopping trend is sure to continue even post-pandemic. Instead of traditional retail shops, you'll want to shift your focus to alternative investments. Healthcare stores are growing, particularly medical cannabis dispensaries. These new areas are your best places to concentrate if you want to continue investing in commercial real estate.
Office buildings have always been great commercial investments. Then the pandemic hit and a lot of office workers began to stay home. That's resulted in a larger-than-normal supply of office real estate in Orlando and around the country. However, people are slowly returning to their work spaces outside of the home. Statistics show that a majority of companies plan to have their workers return to the office at some point this year. 
Commercial Real Estate in Orlando and Opportunities 
Warehouses and industrial space continued to perform at normal levels in the commercial real estate sector throughout the pandemic. Supply chains became more important than ever and this is one area where there were fewer layoffs, salary cuts, and disruptions. Most experts agree that when it comes to commercial investing, warehouses are where you want to be right now. Those online consumers want their merchandise delivered quickly, and to meet that demand, more and more warehouse space has been needed. 
Commercial housing, particular apartment buildings have also done well throughout the pandemic. While there was some concern about how they'd stay lucrative during eviction moratoriums, the struggle never really materialized. The demand for good rental housing has not decreased, and tenants were less likely to move throughout 2020, providing for fewer vacancies and less turnover. 
What to Expect in 2021
With government stimulus plans and jobs coming back, the economy will recover and investors will feel less pressure with their commercial investments. The most successful real estate investors will be those who are willing to embrace new technologies and to pivot towards what's working. 
Commercial investors have already noticed that finding and negotiating deals, managing their properties, and leasing them to tenants has become more virtual than ever. Smart building technology is the next step. To stay ahead of the building trends, make sure your commercial space is outfitted with the latest HVAC equipment, security features, and smart building tech that can automate a lot of how people enter, exit, and work inside your space.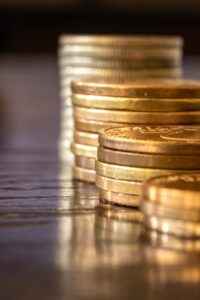 We can help you make the most of the current commercial market. Contact us at Homevest Management to talk more about where you should invest next and how you should handle the pandemic recovery. We provide expert Orlando property management, real estate, property rentals, and HOA management. We serve all of central Florida, including Winter Garden, Doctor Phillips, Baldwin Park, Winter Springs, and Windermere.