Do I Have What it Takes to Be a Property Investor? Orlando Investment Questions Answered
Liam Pool
Experienced real estate investors with large and growing portfolios are successful for a number of reasons. They know how to identify opportunities and they surround themselves with expert partners. They also understand that this is a business – and they treat it that way. 
If you're an individual investor who is renting out just one home or thinking about acquiring your first rental property, you need to have the same mindset. This is a business, and you have to make decisions based on what's best for your business, not on intuition or emotions. 
Essentially, you have to spend money to make money. Every investment property requires several different investments and a willingness to commit resources to building your business. If you understand this, you have what it takes to be an Orlando property investor.
Understanding and Accepting Maintenance Costs
Smart investors understand that repairing and replacing systems and appliances in a rental property is just the cost of doing business. If a dishwasher has been repaired three times, there's no need to repair it a fourth time. Replace it with a better dishwasher. Instead of waiting for the air conditioning to break down in the middle of a hot Orlando summer, successful investors will have the entire HVAC system inspected and serviced annually. 
No one likes to spend money on maintaining their investment home. But, it's a necessary part of real estate investing, and you need to do it and move on. 
Maintenance Reserves are Required 
If you're cash-strapped, buying an investment property may not be right for you. Wait until you can build a maintenance reserve to cover those unexpected costs and emergency repairs that could show up at any minute. You don't want to be in a position where the rent that's collected is needed to cover your mortgage payment. 
Here's what best practices say: If you earn $1,000 in rent, you can keep $750 of that to pay the mortgage. The rest should be put into reserves for maintenance costs, vacancy expenses, and other losses that you cannot possibly foresee. If you can't afford that, you shouldn't be an investor.
Avoiding Deferred Maintenance
If you can perform due diligence and take care of maintenance issues right away, you have what it takes to be a successful Orlando real estate investor. 
The deferred maintenance on your property can really be a detriment to your investment experience. You might have positive cash flow during a tenancy with a great resident in place, but if that resident moves out and you're preparing to move a new resident in, you might find that there's a lot of unreported and deferred maintenance. That's going to be an expensive problem. Deferred maintenance is a huge reason that a lot of investors fail, so you want to stay ahead of it.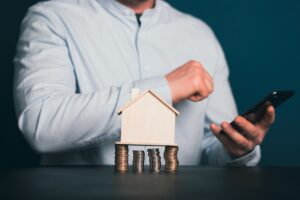 If you're thinking about investing and you'd like to know more about what's required, we'd love to talk with you. Contact our team at Homevest Management. Our team provides expert Orlando property management, real estate, property rentals, and HOA management. We serve all of central Florida, including Winter Garden, Doctor Phillips, Baldwin Park, Winter Springs, and Windermere.