How to Properly Handle Difficult Orlando Tenants | Orlando Property Management Advice
Liam Pool
As professional Orlando property managers, we aren't just managing rental homes. We're also managing the tenants who occupy them. We're often called upon to resolve conflicts and mediate disputes. It's not always fun, but being creative problem solvers and solution managers, we're pretty effective when it comes to handling difficult tenants.
In order to have a pleasant and profitable investment experience, you want to minimize unhappy tenants. In today's blog, we're sharing some tips on handling those tenants who might be difficult or disaffected or simply impossible to please.

Communication and Compromise
It's going to be nearly impossible to keep everyone happy. But, you can compromise and find effective solutions that get everybody as close as possible to happy.
For example, we use a strong and detailed lease agreement that often helps in managing disputes between tenants. If one tenant is complaining that a neighbor's music is too loud or their pets are leaving messes outside in the common areas, we can refer to the lease agreement for what we expect and how those situations should be handled. Expectations are always shared with tenants before they move in.
If there's a tenant who is complaining about things we cannot control, we have to use outstanding communication. Sometimes residents forget that as Orlando property managers, we aren't the property owners. We're facilitating decisions made by the owners. They have the right to sell their property instead of renewing a lease. They have the right to raise rent to market rates or to re-paint the outside of the house even if it isn't the tenant's favorite color.
Make sure there's always dialogue when you're dealing with difficult tenants. Remain professional, calm, and respectful. Escalating the situation will not help.
Managing Maintenance Disputes with Tenants
When a repair is needed, we are quick to make that repair. Some of our most outspoken and difficult tenants, however, will believe that every aesthetic issue is a matter that requires immediate attention. We do our best to educate tenants on what constitutes an emergency repair, which maintenance issues are routine and will be scheduled accordingly, and which things are simply preferences that we're not going to be in a hurry to address.
Balancing Landlord Needs with Tenant Needs
For an Orlando property management company, it really comes down to balancing the needs of our clients (the property owners) with the needs of their clients (the tenants).
We want our owners to be happy, of course. We work hard to plan and implement full-service leasing and management plans that will help our investors and landlords meet their goals and have a good rental experience.
Without satisfied tenants, however, there will be no rental experience. We count on our tenants to pay rent on time, help take care of the property, and follow the lease agreements.
It's a fine line, but we manage to walk it. We don't frequently have difficult tenants because we take our time to screen rigorously and ensure we're placing the best possible Orlando residents. We look for tenants who understand our expectations, communicate transparently, and act responsibly in accordance with the rental contract.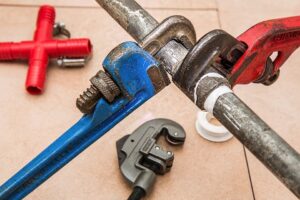 Contact us at Homevest Management to talk more about tenant management and tenant relationships. We provide expert Orlando property management, real estate, property rentals, and HOA management. We serve all of central Florida, including Winter Garden, Doctor Phillips, Baldwin Park, Winter Springs, and Windermere.