Up & Coming Areas to Purchase an Investment Property In | Orlando Realty Investment
Liam Pool
The Orlando real estate market is pretty hot right now, and we expect it will stay that way. With interest rates still historically low and more demand than supply, it's a great time to be selling a home in Orlando. 
It's also a great time to invest in a property, especially if you want to rent that property out. 
There's a large pool of well-qualified tenants looking for great rental housing. The population in Florida and in Orlando specifically is surging. If you can offer tenants a well-maintained home in a desirable location, you're going to have a successful investment experience. 
We're often asked about the best areas to invest in when a buyer is looking to acquire something in Orlando and the surrounding areas. Typically, it depends on your investment goals. We do have some ideas, however, and we want to share some of the best up and coming areas for Orlando investors.
Winter Garden is Maxed Out
For years, we've been counseling investors to consider buying in Winter Garden. It was an old sleepy, suburban town before real estate developers discovered it. Now, it's a thriving city on its own with great restaurants, shopping, and entertainment. If you already own property there, you'll continue doing well. Rents are high and values are appreciating. 
Finding a new investment opportunity in Winter Garden, however, will be a challenge. It's really at capacity in terms of new construction. 
Looking Ahead: Clermont, Ocoee, Oviedo, and Lake Nona
Some of the communities that we like best for new investments are Clermont, Ocoee, Oviedo, and Lake Nona. These areas are all within half an hour of Orlando. They provide a great mix of single-family homes and multi-family buildings, and they're strong economically. 
Ocoee, for example, is very close to Winter Garden and provides all the benefits we liked about Winter Garden a decade ago. Lake Nona has a lot of new construction HOA housing that provides investment benefits and easily attracts tenants. Clermont is close to many lakes, providing a high quality of life especially for outdoor enthusiasts. Oviedo still has a bit of a rural feel, making it an attractive home for people who appreciate Florida's wildlife and forests. 
These communities are hot because people are eager to live there. There's also a lot of land left, and there's space for building new homes and communities. A lot of investors are purchasing in these areas. 
Shifting Demographics in the Orlando Rental Market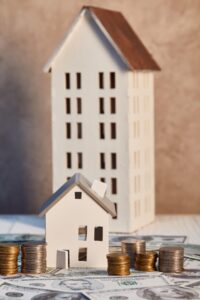 Snowbirds tend to live in Florida for part of the year. Generally, they're from colder climates up north and they like to spend the winter months in the sunshine. This is a demographic with plenty of money to invest, and a lot of them area also interested in renting because they crave a low-maintenance and flexible lifestyle. While snowbirds once gravitated towards the coasts, those cities have become overcrowded. Central Florida provides a higher quality of life and more opportunities for good, affordable housing. 
There's also a younger demographic moving in. Millennial tenants are feeling more established in their careers and they may be starting families. While they're still not sold on buying, they're willing to spend a little more on a desirable rental home. The Orlando economy provides plenty of employment opportunities. 
When you're ready to invest in Orlando, contact us at Homevest. We can evaluate some of the best opportunities for you. Our team provides expert Orlando property management, real estate, property rentals, and HOA management. We serve all of central Florida, including Winter Garden, Doctor Phillips, Baldwin Park, Winter Springs, and Windermere.